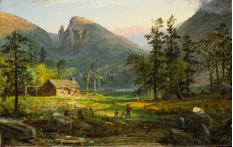 In the 1990s, a new genre began to be recognized: "Americana" or "roots" music, defined by the Americana Music Association as "contemporary music that incorporates elements of various American roots music styles, including country, roots-rock, folk, bluegrass, R&B and blues, resulting in a distinctive roots-oriented sound that lives in a world apart from the pure forms of the genres upon which it may draw."
Many of the predecessor styles were introduced to this country by peoples and cultures regarded as "outsiders," both here and in their nations of origin: recent immigrants, gypsies, people kidnapped in Africa for the slave trade, Appalachian hill people, and minority communities.
Perhaps because this music developed among close-knit groups and helped preserve their sense of identity, Americana-roots music is particularly effective in building, maintaining, and strengthening communities.
The mission of the Americana-Roots Music Project is to encourage communities in this process.